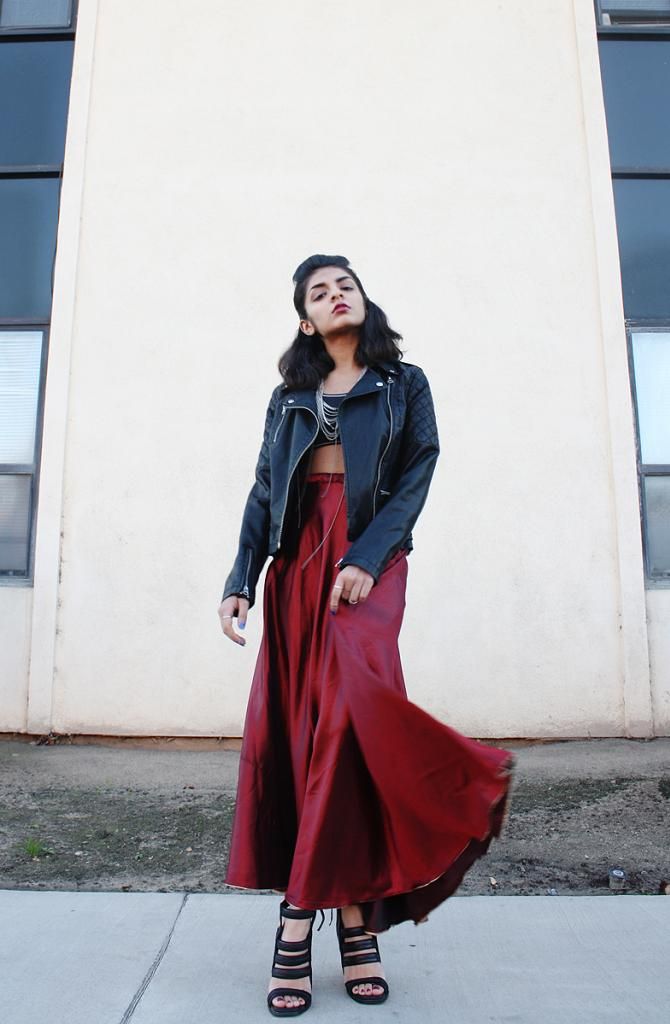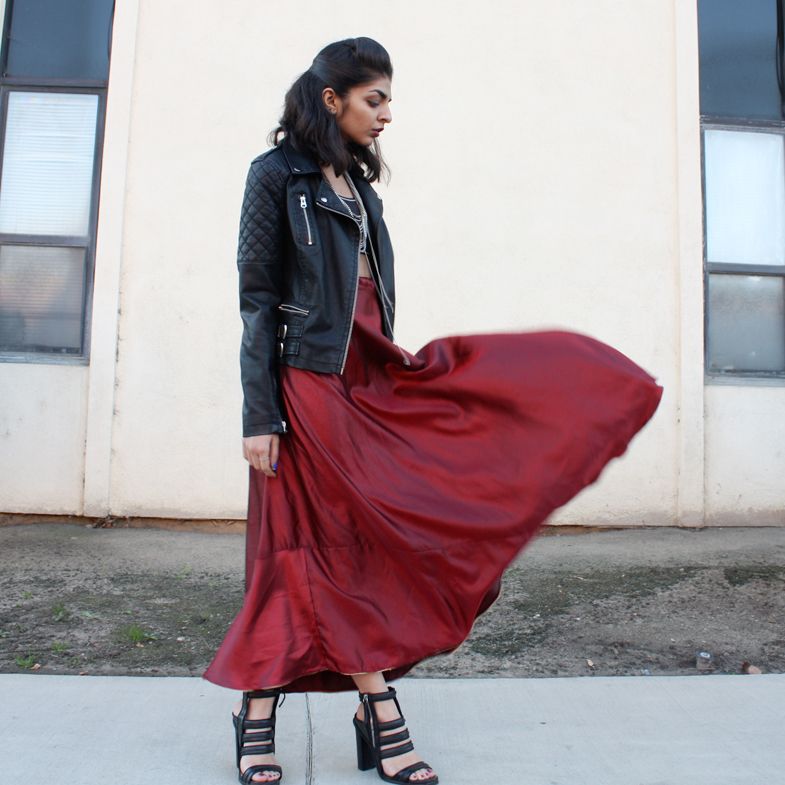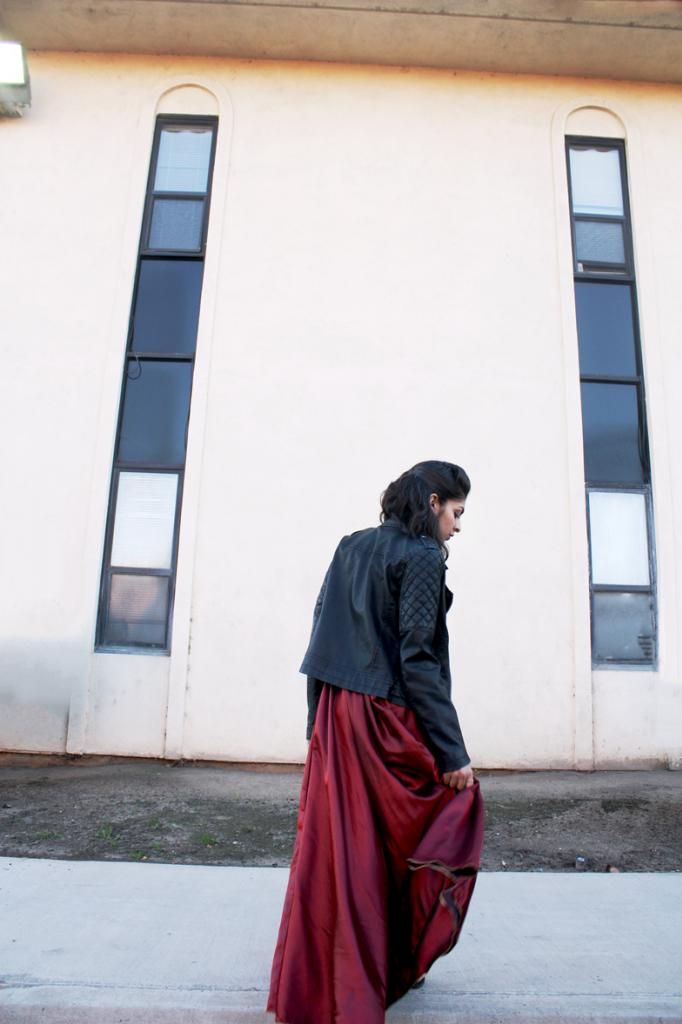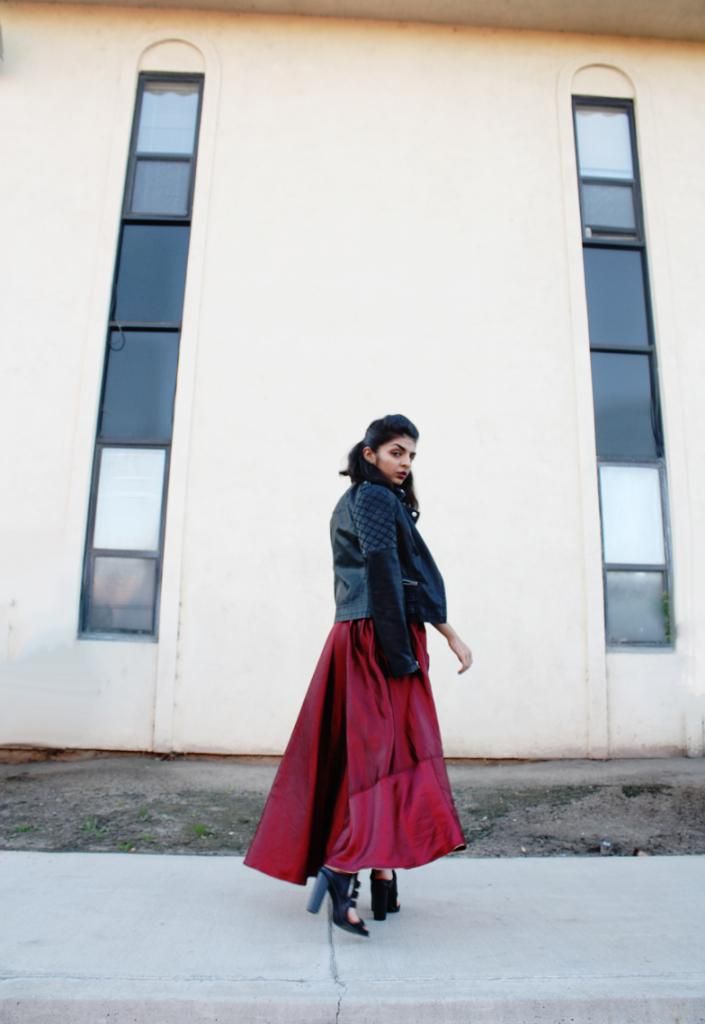 My mom had this skirt made when I was way too small/dumb to understand the upkeep necessary to hold its beauty. Luckily, I stashed it away in a bag for 10 years so the biggest feat was ironing out the wrinkles. That happens with silk.
I wore this look the other night the Fashion Club's second fashion show this year. As an alum, my overall objective was just wanted to wear something that would stand out. Nobody had seen me in person since my hair revolution so I figured the look should be as dramatic as possible. Sitting in the front row with a leather jacket over my shoulders and a skirt flowing on to the ground actually made me feel more prissy than bad-ass. But I think that's the fun of those types of events: you're allowed to be
that
girl.
Watch out Anna Wintour, I'm about to be Grace Coddington's bae.